Deadpool "Club Merc" Crate From LootCrate!
|
"How dare you!"
Satisfy your Deadpool collectible obsession with the all new Deadpool "Club Merc" Crate From LootCrate! Deadpool 2 comes to theaters this week and Deadpool-Mania is at an all time high, so why not commit to a Deadpool-centric LootCrate subscription? The "Club Merc" crate from LootCrate arrives every three months and will be jam-packed with Marvel Merc Merchandise!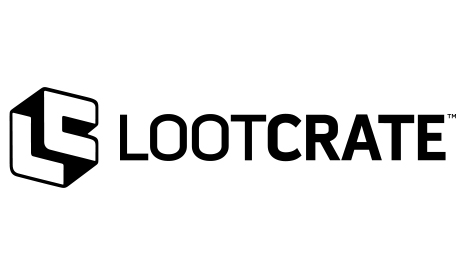 "The Merc with a mouth!"
$34.99 plus shipping gets you anywhere from four to five official, licensed & original Deadpool items sent to you every three months. The Deadpool collectibles, gear and apparel in each Crate is valued at around $60, so you know you're getting a good deal. There are three different subscription plan options and the four Crate subscription includes a mystery bonus item!
The first "Club Merc" Crate's theme is:
Be sure to order your Deadpool "Club Merc" LootCrate subscription before the cut off date of 9pm Pacific Time on June 30th!
We're here to help you Save! Just use code AFFILIATE25 to get 25% off your order! Act now, because this offer ends on May 19!
Use the red button below to order from LootCrate and don't forget to use code AFFILIATE25 to save 25%!
 Order "Club Merc" from LootCrate!
I've been working in the Entertainment Industry for twenty years, so what better way to put my encyclopedic knowledge of Pop Culture to good use, than to run an Entertainment website? I love Movies, reading Comic Books and Collecting!
Didn't find what you were looking for? Use eBay:
...Or find it at Amazon:
Affiliate Disclosure:
We at Planet Nestor Entertainment enjoy sharing deals and content from our network of Affiliates, so please be advised that any purchases directed from our site may earn us payments from them. Any earnings made from our Affiliates will help support the site, so if you see something you like, feel free to use our Links!
Thank you for your support!
If you want to help support our website without using our Affiliate Links, you can Donate by using the button below: