May the Fourth Be With You 2017!
|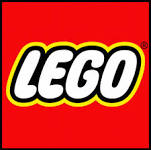 May the Fourth Be With You!
May the 4th 2017 is the next Star Wars day! May the Fourth Be With You! Let's celebrate like the Empire has just fallen!
"Don't stare."
Maz Kanata pin at ThinkGeek:
"Chewie, we're home!"
Kotobukiya Han Solo and Chewbacca ArtFX Statues at TFAW:
"Put the Comics in the cargo hold."
Get Star Wars Comics at Things From Another World:
"The garbage will do."
Enjoy your Star Wars Day and May the Fourth be with you!
I've been working in the Entertainment Industry for twenty years, so what better way to put my encyclopedic knowledge of Pop Culture to good use, than to run an Entertainment website? I love Movies, reading Comic Books and Collecting!
Affiliate Disclosure:
We at Planet Nestor Entertainment enjoy sharing deals and content from our network of Affiliates, so please be advised that any purchases directed from our site may earn us payments from them. Any earnings made from our Affiliates will help support the site, so if you see something you like, feel free to use our Links! If you want to help support our website without using our Affiliate Links, you can Donate by using the button below: