Last Saturday Was a Lego Batman Kinda Day! Build Something Batman and Lego Batman Movie Review:
|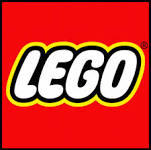 Lego "Build Something Batman"
On Saturday, my kids and I went to the Lego "Build Something Batman" Event at Toys R Us!
Even Geoffrey stopped by to take Selfies and hand out Legos!
The Lego Batman Movie
After the Lego event , my son and I went to see The Lego Batman Movie in IMAX!
We had a great time at the theater and really enjoyed the movie. If you want to know my thoughts, here's a Spoiler-Free Review:
The Lego Batman Movie Spoiler-Free Review
"Hey, Puter, I'm home."
The Lego Batman Movie takes a more humorous approach to the Batman character but it still maintains the dignity of that character's legacy. There are a ton of Batman and D.C. references, easter eggs and cameos. The movie also manages to touch on themes such as loneliness, isolation and family drama without ever becoming depressing. I must admit, as a father there were a few touching moments that pulled my heart strings. But don't worry, the movie is packed with epic Lego-Action as well as a ton of laughs.
"Riddle me this! What just happened?"
The voice cast does a great job here: Will Arnett, of course is hilarious as impeccably cocky Lego Batman. Michael Cera is surprisingly endearing as Lego Robin. Rosario Dawson is once again, the voice of reason and charming as Lego Barbara Gordon/Lego Batgirl. Ralph Fiennes as Lego Alfred had a warmth to him. Many of the villians and cameos were wonderfully voiced, such as Conan O' Brien as The Lego Riddler, Hector Elizondo as Lego Commissioner Gordon and way too many more to name here. One voice I was excited for was Billy Dee Williams as Lego Two-Face, I wish there was more of him! In my opinion, Zach Galifianakis did a great job as The Lego Joker. I really enjoyed his evil, yet emotionally fragile take on the character.
"I saved the city again. It was off the chain. Anyway, I should probably have some grub."
The movie is full of humor and heart, it has a ton of surprises and even manages to poke fun at itself while even taking a few jabs at Marvel. And even though I'm a huge Marvel fan, I love D.C. too,  and it was pretty great seeing the friendly competition. I definitely recommended this movie!
I give it 4 out of 5 Bat-Emojis:
🦇🦇🦇🦇
Creator of Planet Nestor Entertainment
Movie Buff | Toy & Comic Book Collector
Affiliate Disclosure: We enjoy sharing deals and content from our network of Affiliates, so please be advised that any purchases directed from our site may earn us payments from them. Any earnings made from our Affiliates will help support the site, so if you see something you like, feel free to use our Links!
Advertisement:
Thank you for your support! Hopefully this Post has been informative, helpful or entertaining! If you would like to help support our website without using our Affiliate Links, consider leaving a Tip by using the Donate button below: