Let's go camping with Jason Voorhees!
|
Jason Voorhees
Friday the 13th
For decades, the frightening image of a Hockey-Masked serial killer has haunted many and did for camping what Jaws did for swimming in the ocean.
Jason Voorhees is a Horror Icon from the Friday the 13th movie series. Jason first appeared in the 1980 movie Friday the 13th, but not as the killer.
The 1982 sequel began the trend of Jason Voorhees as the killer. In this installment, he wears a burlap sack over his head with one eye hole cut out.
In Friday the 13th Part 3, Jason takes a Hockey mask from one of his victims. The world would never be the same!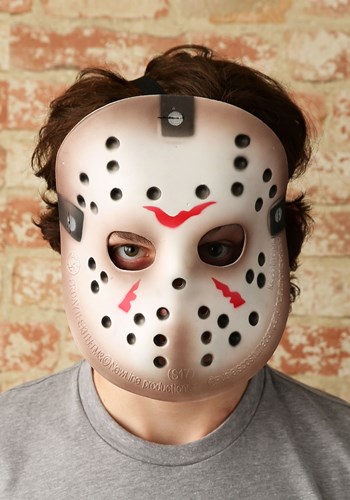 Several sequels would follow, with 12 films in the series total, including the crossover Freddy Vs. Jason and the 2010 Friday the 13th reboot.
A couple of the more notably insane and audacious Friday the 13th sequels are Parts 8 and 10 which featured Jason murdering people in New York and Space, respectively.
After several movies, Jason continues to be recognized as a Horror Icon, that trademark Hockey Mask, that unstoppable murdering, and that Chi-chi-chi-ha-ha-ha!
Thanks for taking a trip with us back to Crystal Lake! 

*Disclosure: This Post contains Affiliate Links. The proceeds from any commissions will help maintain our website. Thank you for your support!
I've been working in the Entertainment Industry for twenty years, so what better way to put my encyclopedic knowledge of Pop Culture to good use, than to run an Entertainment website? I love Movies, reading Comic Books and Collecting!
Didn't find what you were looking for? Use eBay:
...Or find it at Amazon:
Affiliate Disclosure:
We at Planet Nestor Entertainment enjoy sharing deals and content from our network of Affiliates, so please be advised that any purchases directed from our site may earn us payments from them. Any earnings made from our Affiliates will help support the site, so if you see something you like, feel free to use our Links!
Thank you for your support!
If you want to help support our website without using our Affiliate Links, you can Donate by using the button below: