LootCrate Presents: Marvel Gear + Goods
|
That's right, True Believers,
LootCrate is presenting an All Marvel bi-monthly box!
The Ultimate Crate for Marvel fans will feature official Marvel Collectibles and Apparel. There will be anywhere from Four to Seven items in each Crate, and the Crates will ship every other Month. Each box will be themed after beloved Marvel characters, and the Price is $39.95 plus shipping and handling, with a promise of over $80.00 value.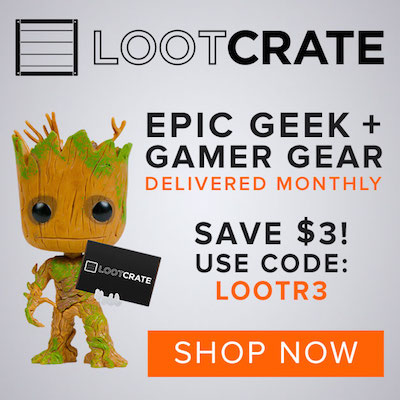 Affiliate Disclosure: We at Planet Nestor Entertainment enjoy sharing deals and content from our network of Affiliates, so please be advised that any purchases you make here at our site may earn us payments from our Affiliates. Any Affiliate earnings made from the site will help support it, so if you see something you like, feel free to use our Links! Thanks!
Connect with us on Social Media: